The system is intended for infantry forces that operate in the field and can operate several tools that can attack tanks and even motorcycles that are in motion. Watch!
Elbit Systems presents for the first time at the biannual IDEX defense exhibition held in Abu Dhabi, which is currently taking place the "Sherkarak": roaming weaponry. This is a system with a fully autonomous capability that enables detection, acquisition of a target, and accurate hitting using a warhead weighing ten kilograms, which is installed in the body of the weapon.
The electric propulsion gives the tool a low acoustic signature that allows covert operation over the target area without the enemy hearing the hum of the engine and achieving surprise before an attack. This mode of operation provides a critical advantage on the battlefield.
The remote operated drone allows infantry units or special units to reveal and attack the targets. The smart drone is 2.5 meters long and weighs only 35 kilograms, data that allows the infantry force to take several tools and use them.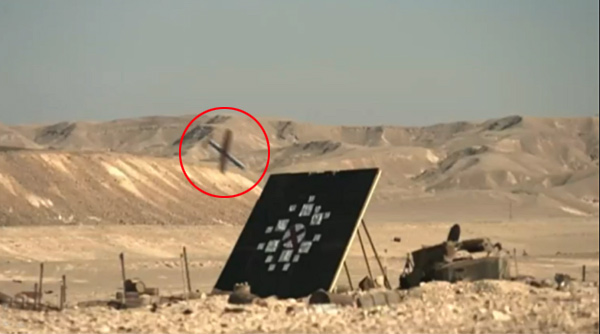 Source: Amir Buchbut - Telegram - VIDEO: Elbit systems