Delayed a year by Covid, the Summer Games will see Israel's largest-ever Olympic squad – 89 athletes competing in 18 sport categories.
Israel brought home two bronze medals – both in judo — from the 2016 Summer Olympics in Rio. The Paralympic team earned three bronze medals — in rowing, shooting and swimming.
Will more Israeli athletes ascend the winners' podium this summer in Tokyo?
That's the big question as Israel prepares to send its largest-ever Olympic delegation of 89 athletes to the 2020 Summer Olympics set for July 23 to August 8, 2021– a year late, due to the pandemic.
Israel began participating in the Winter Olympics in 1994. Israel has sent athletes to the Paralympics since 1964, hosting the 1968 Paralympic Games in Tel Aviv.
Feeling the love in Watari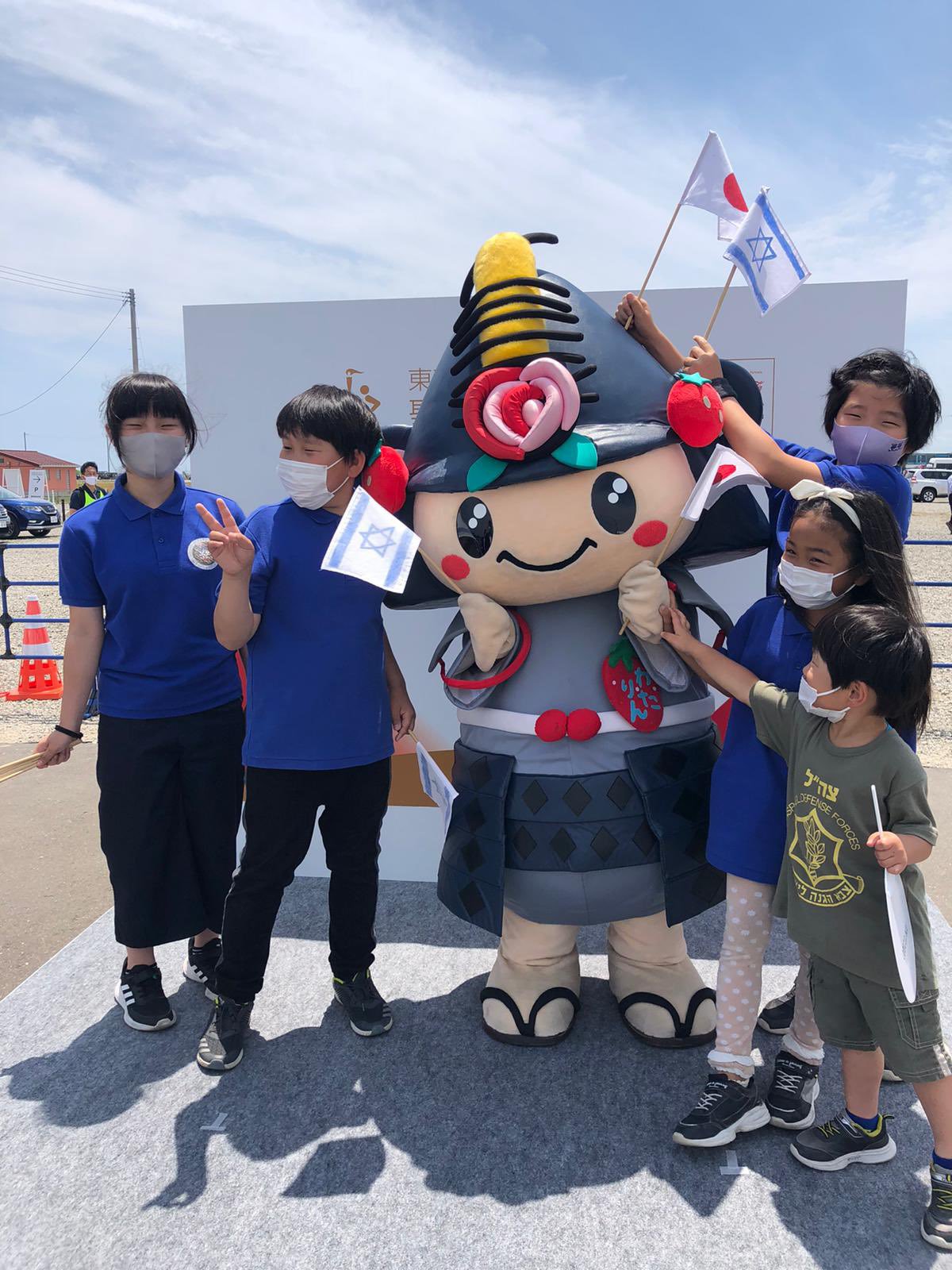 Watari residents — including a boy in an IDF t-shirt — cheering on an Israeli Embassy official during the Olympic Torch race.
Barak Shine from the Israeli Embassy in Japan was invited to participate in the traditional pre-Games torch race in June. When the runners got to Watari, residents waved Israeli flags and banners. Their appreciation stems from Israel having been the first country to send medical personnel to Watari following the 2011 earthquake and tsunami. Watari City Hall has flown the Israeli flag for the past two years, since officially signing on as Israel's host city for the Olympics.