Richard F. Netonsky - A retired American lieutenant general from the United States Marine Corps who served as commander of the Marine Corps Command and commander of the First Marine Division, tells how he sees the next war between Israel and Lebanon (Hezbollah).
"The almost complete scenario of what could happen if and when war breaks out between Israel and Hezbollah, from on my understanding of what happened in the Gaza Strip and how Israel should benefit from its experience in the face of a certainly predictable and possible confrontation between Hezbollah and Israel.
This impending war will be devastating and unprecedented for all. Hezbollah's ammunition arsenal today is on a completely different scale from what we know of in the Gaza Strip, more deadly and accurate. It is completely different from anything else we have known to date in Gaza.
I'm talking about at least about 160,000 missiles including hundreds of precision missiles and an array of suicide drones that we have already heard about their exploits and success in Saudi Arabia and elsewhere. I think Hezbollah will be able to do what Hamas has not yet done and dreamed of doing.
In other words, it will almost succeed in subduing Israel's multilayer air defense network despite its maximum readiness.
US President Joe Biden's decision to replenish the Iron Dome's short-range air defense interceptors stockpile, which served as a defender more than ever in the recent escalation, is just a small glimpse into what Israel will need in the next confrontation with Hezbollah. It needs to ensure proper co-production between Washington and Tel Aviv of the Armed Forces air defense systems, which will need to be defended against a more threatening threat from Hezbollah, capable of covering the entire territory of Israel.
This is a fact, unfortunately, that Hezbollah now has more firepower than 95% of the world's conventional armies, and more missiles than all European NATO members combined.
As for the upcoming war picture, the IDF will have to prioritize targets for attack inside Lebanon, I am talking about more than 2,000 airstrikes a day to be carried out in Lebanon, Syria, Gaza and possibly beyond, compared to about 200 per day in the last round of fighting in the Gaza Strip.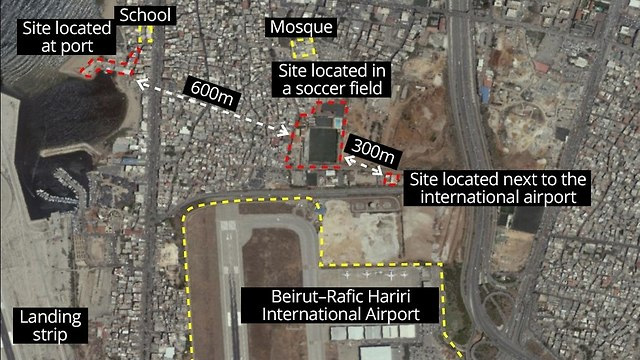 Apparently, the Israeli army will also conduct an immediate ground operation with combined air strikes in Lebanon on a much larger scale than it was in 2006 or in Gaza in 2014.
Although the damage to Israel is likely to be unprecedented, it will be several times true what will happen to civilians in Gaza, Lebanon and even the Syrian border. Hamas and Hezbollah place their launchers inside civilian sites, illegally, and deliberately expose them to harm from the opposite side. They also set up extensive military bases near and below apartments, schools, mosques and hospitals.