Here are the latest news headlines overnight that reached our news desk. The times given are Jerusalem time (GMT +2)
13:26 - IDF interception of drones in the north
14:13 - Nahal troops take the Court building in Gaza
14:20 - Red Alert on Gaza border towns
14:40 - 16 terrorists arrested in Judea and Samaria - Since the beginning of the war, 1,850 suspects have been arrested in Judea and Samaria, of which approximately 1,100 belong to Hamas.
14:43 - Our forces attacked terrorist infrastructures of Hezbollah and a terrorist cell that tried to launch anti-tank missiles
14:46 - 3 Hezbollah helicopters crashed near the IDF base, no injuries
15:04 - Gantz: Even if there is a lull in returning the hostages - we will return and hit the enemy with all our might
15:21 - The police and the Shin Bet arrested for security questioning two residents of Israeli-Arab town of Yarka, on suspicion of trafficking in illegal drugs against Lebanon and contact with a foreign agent
15:49: Argentinian President-elect Javier Milei to visit US, then Israel - Argentinian President-elect Javier Milei said that his first trips abroad will be to the US, followed by Israel. These visits will occur even before his inauguration.
16:01 - Red Alert in Gaza border towns
16:16 - Outsider Javier Milei who just won Argentina's presidential election in a landslide just a few days ago in a pro-Israel rally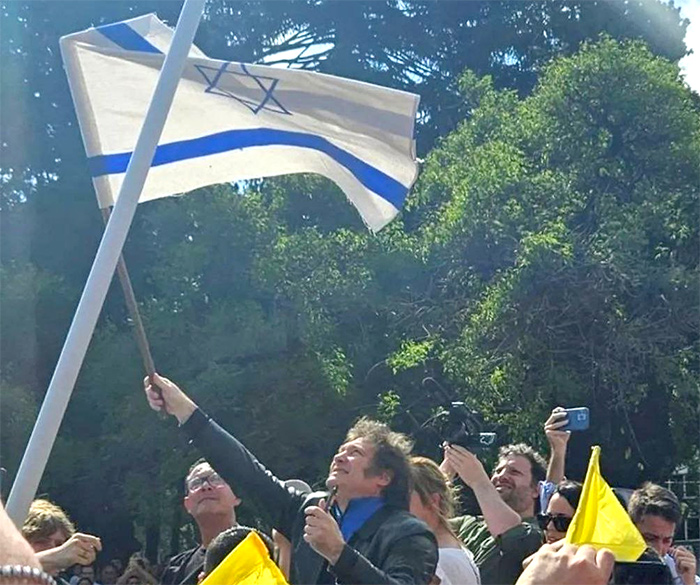 17:01 - The IDF approved the transfer of Gazan babies from Shifa' to further medical treatment in Egypt
17:20 - Red Alert of infiltration of Hezbollah drone - Beit Hillel. Kfar Giladi. Kfar Yuval Matula Maayan Baruch, Misgav Am, Shmona, Tel Hay.
17:42 - 5 Hezbollah UAVs were launched. 2 fell on the border, the other 3 were intercepted
17:44 - First publication: a drone that tried to penetrate from the direction of Syria was shot down in Syrian territory
17:56 - IDF jets attacking in Lebanon
18:03 - Red Alert in Tel Aviv area
18:16 - A "landing" of a rocket has been reported in Holon just south of Tel Aviv. No reports of any injured