An innovative Israeli-made device that can speed up blood test diagnosis to improve treatment in the field is in use in Israel's field hospital in Turkey as the country struggles to cope with the aftermath of the devastating earthquakes.
Israeli teams are among many international representatives working to find survivors after two disastrous earthquakes and a series of aftershocks hit Turkey and neighboring Syria, killing more than 33,000 people.
Now, Sight Diagnostics' OLO device is set to help the Israeli rescuers working on the ground to accurately diagnose the general condition of survivors and speed up the provision of appropriate medical treatment to increase the chances of survival.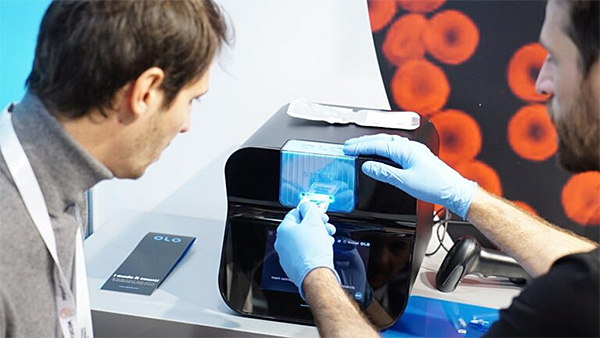 Testing on the ground would allow medical authorities to quickly assess the severity of the injuries, such as internal bleeding, infection, damage to vital organs or any other life-threatening conditions.
The OLO analyzer, which is based on AI algorithms, requires only two drops of blood to perform a complete blood count and can deliver test results in the span of 10 minutes.
The device is also approved for use in the United States by the FDA, where it was cleared for "moderately complex setting."
Photo: Flash90