Kahalani is a Yemenite Jew who served as a career soldier for thirty years, achieving the rank of Brigadier-General, and eventually become of Israel's most decorated combat officers. He is one of only 40 IDF soldiers since 1948 to ever receive the IDF's highest award known as The Medal of Valor which is only awarded during wars to a soldier who performs a supreme act of valor while facing the enemy and risking one's life.
During the Six Day War in 1967, Kahalani received the Medal of Distinguished Service for his heroism after being badly burned on 60% of his body while fighting the enemy in his Centurion tank. It was in the 1973 Yom Kippur War, however, that Kahalani's name would be etched forever into Israeli history.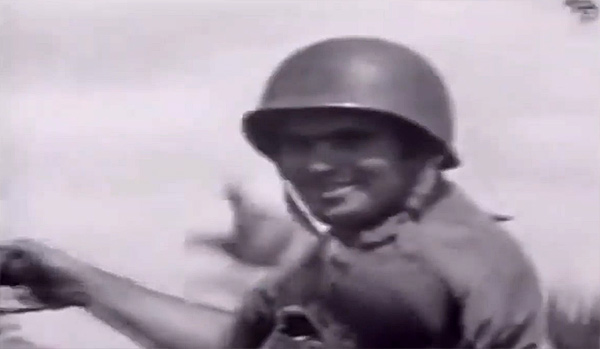 Commanding a tank battalion in the fiercely contested northern region known as the Golan Heights, Kahalani hastily assembled a group of tanks and crews from various armour units to try and repel the Syrians following their surprise assault on Yom Kippur, the holiest day in the Jewish calendar.
The vastly superior Syrian forces had already overrun Israeli positions in the first days of the war, but Kahalani's force - outnumbered & outgunned - managed to keep the attackers at bay long enough for Israeli reserve tank and infantry units to push the Syrians back over the border. The battle proved to be one of the major turning points of the war. After the war, the valley where the battle took place was littered with hundreds of burned Syrian tanks and was renamed Emek Ha-Bacha - The Valley of Tears (There was a TV series made about this battle).
He literally was responsible for single-handedly destroying hundreds of Syrian tanks and possibly saved Israel from destruction due to his incredible action & bravery.
Source: Documenting Israel