The Red Line of Tel Aviv's long-awaited Dankal Light Rail took its maiden voyage on August 17 and opened to the public the following day at 5:40am.
Touted as part of Israel's biggest public transportation project ever, the Dankal Light Rail is planned eventually to include three lines — red, green and purple – running through 14 Tel Aviv metropolitan area cities with 139 stations.
The Red Line encompasses a 34-stop, 15-mile route between the southern Tel Aviv suburb of Bat Yam (nine stations) and the northeast Tel Aviv suburb of Petah Tikva (eight stations). In between, there are three stations in Bnei Brak, two stations in Ramat Gan and 12 stations in Tel Aviv-Jaffa. Ten of the stations are underground.
Trains will arrive every six minutes and are expected to carry 234,000 passengers daily.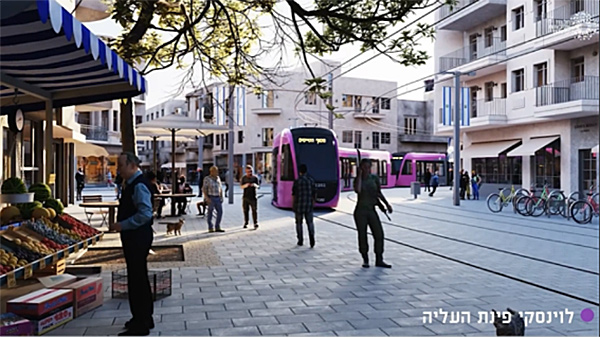 Entering and exiting stations is via a Rav Kav card or payment app. Ticketing machines at each station, which are vision- and hearing-impaired accessible, allow passengers to purchase and load Rav Kav cards with a credit card, validate multiple passengers, and validate and select destinations. Some of the machines accept cash.
Dankal is made up of two connected electric cars that can accommodate 450 passengers with a mixture of fixed and folding seats as well as standing areas with handholds.
The cars are accessible for wheelchairs and strollers and are equipped with advanced LED lighting, a Wi-Fi network and information screens.
All cars contain security cameras that constantly transmit to the driver's cabin as well as to the train control center. In addition, passengers can communicate with the driver or the control center in an emergency, using a digital intercom system located in every car.
Each car has eight electric engines fed by an overhead cable installed along the track. When the train brakes or travels downhill, it produces energy that is fed back into the system. This way, it's able to produce about 15% of the energy it consumes.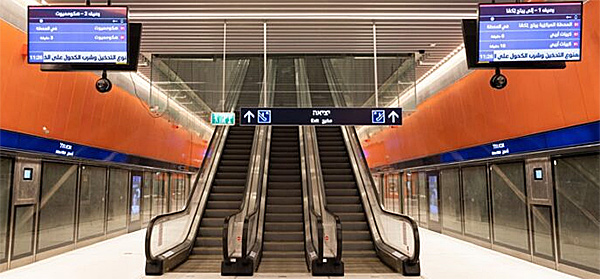 The braking system uses a substance that's abundant in coastal Tel Aviv: sand. Every time the train brakes, sand from an embedded container is injected in front of the wheels to increase friction gradually.
When traveling through tunnels, the speed of the Dankal Light Rail is determined automatically by remote control. When the train is moving above ground, it is coordinated with stop lights and has priority at junctions to make rides shorter.
A consortium called The Tevel Group is responsible for the day-to-day operation of the Dankal Light Rail. Tevel is comprised of Israel's Egged bus company and two Chinese companies.