(March 14, 2023 / JNS) Almost a year into her role as Israel's inaugural special envoy for combating antisemitism and the delegitimization of Israel, Noa Tishby is often on the road. But when the actress is home in Los Angeles, something like a regular day takes shape.
She is up at 6:15 a.m. to prepare lunch for her son for school. After she wakes him, the two eat breakfast together. She takes him to school, "then I'll go to work out if I'm a good girl that day," she told JNS. Next, she will "just go slam it."
"It's reading and writing, recording videos, scheduling for the next few days and doing meetings," she said. "Speak around LA at high schools. It's extraordinarily busy." And that is all when she is not traveling.
The week before she talked over the phone with JNS, Tishby had taken the Saturday night red-eye flight to Florida. She visited six cities in five days—speaking at schools in Florida, Massachusetts and North Carolina—and flew back to Los Angeles on Friday morning "and went to pick up my son from school as if nothing happened."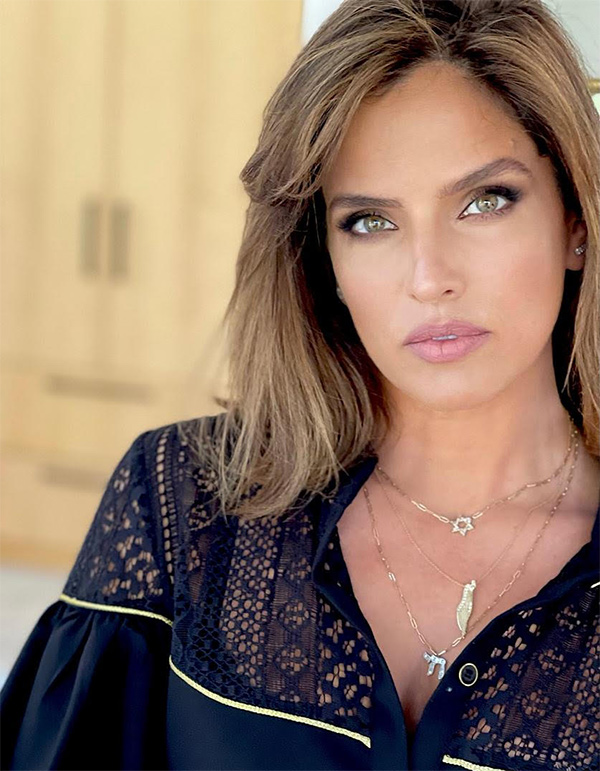 If this sounds like Tishby, whose credits include "Star Trek" and "NCIS," is left with little time for acting, that is by design. "I can't tell you how disinterested I am in acting," she told JNS.
The thing that most enrages Tishby is the anti-Israel rhetoric that forms, she said, between 69% and 84% of online antisemitism. "It's the most insidious, and it's the hardest to decipher," she said.
"People think they are acting for some sort of noble cause; I call it in my book 'this new hip social-justice cause.' People think that they're protesting for peace and justice, and they're actually protesting for the destruction of the single Jewish state in the world using tropes and slurs that have been around for thousands of years."